/...
Vintage Tonka SOFT WALKIN' WHEELS Plush Battery Operated Fire Truck ~Not Working
Used | 1 sold | 965 views | Last one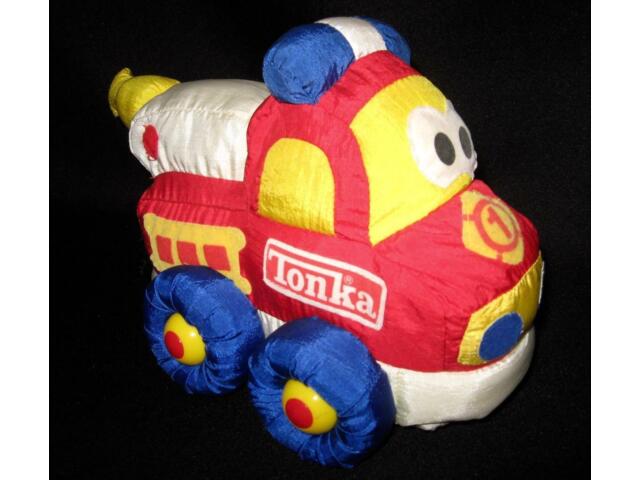 Description
Ends in

(March 16, 2021)

Time Zone: America/Los_Angeles

Seller information

Location

Saint Paul, Minnesota

Return Policy

Refund: Money Back Returns Within: 30 Days Returns Accepted: Returns Accepted Shipping Cost Paid By: Buyer
Description
This plush Fire Truck is in good condition! There are no tears or rips, and the colors are bright and vibrant. Unfortunately, it doesn't work. It shows only minor signs of wear, and comes from a smoke free home.
Original Link
This item does not ship
{{v.ShippingServiceName}}
Expedited Shipping
{{v.ShippingServiceCost.CurrencyID}} {{v.ShippingServiceCost.ValueNum}} Free Local Pickup Free shipping
{{v.ShippingServiceAdditionalCost.CurrencyID}} {{v.ShippingServiceAdditionalCost.ValueNum}} Free
{{v.ImportCharge.CurrencyID}} {{v.ImportCharge.ValueNum}} Free
{{v.days}}