/

Antiques

/...
Big Classic Voland Precision Balance Model 1115-CD 1 mg
5,642 views | Last one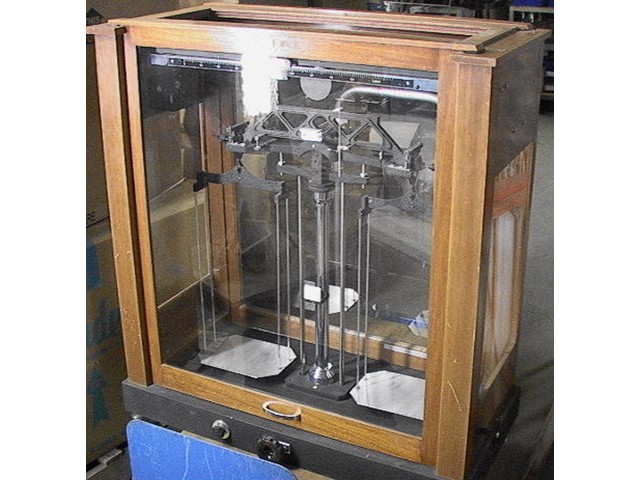 USD 2,495.00
approx
AUD 3,239.63
in stock
Description
Ends in

(June 26, 2021)

Time Zone: America/Los_Angeles

Seller information

Location

Mountainair, New Mexico

Payment

Return Policy

Refund: Money Back Returns Within: 14 Days Returns Accepted: Returns Accepted Shipping Cost Paid By: Buyer
Description
Condition looks very good vintage instrument. All the parts seem operable but we don't know that everything is there. It does seem generally to balance. Looks complete and functional to the layman observer. Sold as a decor item, not as an accurate balance.
Original Link
This item does not ship
{{v.ShippingServiceName}}
Expedited Shipping
{{v.ShippingServiceCost.CurrencyID}} {{v.ShippingServiceCost.ValueNum}} Free Local Pickup Free shipping
{{v.ShippingServiceAdditionalCost.CurrencyID}} {{v.ShippingServiceAdditionalCost.ValueNum}} Free
{{v.ImportCharge.CurrencyID}} {{v.ImportCharge.ValueNum}} Free
{{v.days}}
Item description
| | |
| --- | --- |
| Original or Reproduction | Original |
| | |
| --- | --- |
| Shipping to | United States of America |